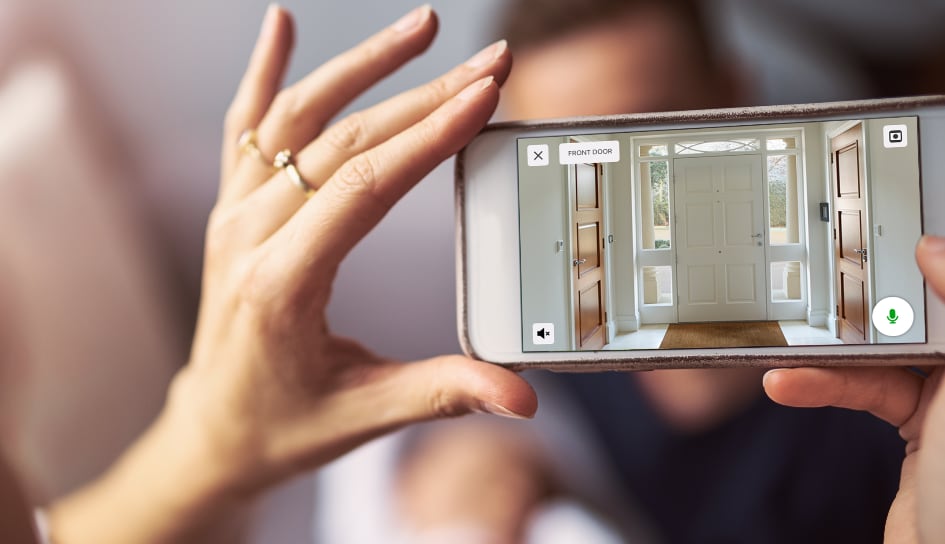 Are Smart Locks Worth It In Cincinnati
Do you often think about upgrading your locks? You can use the usual key locks and secure your doorways like normal. With that being said, if you seek the latest in technology, you should install a smart device that will connect with your home security system.
You may ask the following question: Are smart locks worth it in Cincinnati? Or are you throwing your money away on unnecessarily complex products?
Traditional Locks Vs. Smart Locks in Cincinnati
In the matter of locking systems, you have a multitude of choices. However, you will find that most entryways are secured by a handle lock and a key deadbolt, a keypad system, or a smart lock. Turn the key on a conventional deadbolt, and the cylinder enters past the strike plate which is connected to your door frame. The bolts are sometimes a door handle lock that's spring-loaded, which makes it harder to force open with a an instrument such as a crowbar. If you would rather not mess with an ordinary keyed entry, you can install a keypad system that activates the bolt with the use of a 3- or 4-number code.
Smart locks are interlinked systems that replace your ordinary handle and deadbolt locks. Like a push-button deadbolt, you punch in a preset code to unlock your doors. However, when using a smart lock, you will be able to integrate with your home's Wi-Fi or your comprehensive home security to add even more features. With the help of a simple mobile app, you have the ability to:
● Activate your door locks remotely
● Set custom keycodes for family members and friends
● Be notified through a phone text if the door lock is opened
● Create limited-time key codes for guests
In Which Circumstances Are Smart Locks Worth It In Cincinnati?
If you are thinking about using one or two smart locks as substitutes for standard keyed entries, you might be unsure if they are worth the effort. It might be nice to operate your locks from work, but it really depends on the make or model of how well they work. When going with a single solution not integrated to your security, make sure that your smart lock utilizes up-to-date encryption and is operated with a mobile application that's frequently updated.
But keep in mind, the real advantage of a smart lock is found when integrating it with your home security system. Now you can make your locks communicate with your additional security elements to increase your safety while adding convenience to your daily routine. For instance, when your smart doorbell camera senses a person approaching your main entrance, your smart locks have the ability to lock without you taking any action. You might also use a geotracking feature on your phone's security app and automatically unlock your doors as you approach in your car. You even have the option to set off an alarm if a visitor submits the wrong lock code numerous times.
Essentially, a smart lock is worth it in Cincinnati when you link it to your overall home security!
Call Now To Get Smart Locks With Your Home Security System
If you're in the market for the best smart locks in Cincinnati -- along with a state-of-the-art residential security package -- contact Secure24 Alarm Systems. We'll help you build the right configuration with all the components you need like locks, alarms, and cameras. Dial (513) 230-7397 or send in the form on this page to get started.
Areas Served Around Cincinnati By Secure24 Your Local ADT Authorized Dealer