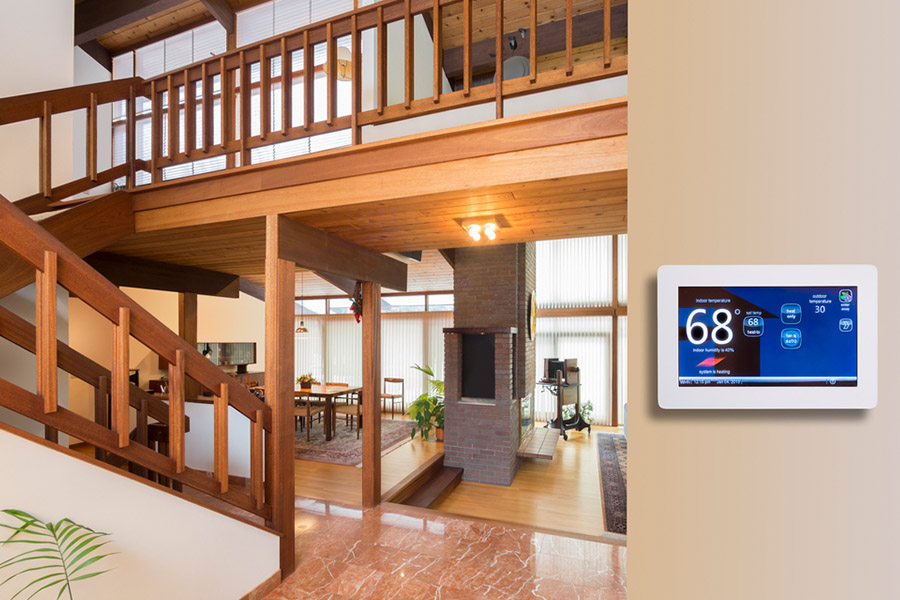 Should You Install A Smart Thermostat In Cincinnati?
Modern smart thermostats have advanced well past the point of being just a simple dial or switch for adjusting your home's comfort levels. If you think now might be the right time to install a smart thermostat in Cincinnati, you will gain an abundance of comfort with less effort on your part. Featuring wireless connectivity, temperature settings for multiple zones, and home automation, these remarkable controls will bring down your heating and cooling costs and enhance your property's comfort and security.
What Are Smart Thermostats In Cincinnati?
After your install a, your multi-faceted smart thermostat will operate in a similar manner as the old version in regards to standard temperature control. The design may be sleeker, but you'll still be able to view the temperature display. You will still raise and lower the heat and A/C right from the component, and a smart thermostat continues to allow you to choose from cool, heat, and fan.
But, when you install a smart thermostat in Cincinnati, you will enjoy a whole host of advanced features. The reason for this is that the device is connected wirelessly to another network within your home, like your Google smart speaker or your home's security system. Using a smart control panel or mobile app, you are able to program your smart thermostat to change the comfort levels by itself at specified times or to react to a triggered event in your network. The bottom line is a house that's more comfortable and energy-efficient.
Why You Should Install A Smart Thermostat in Cincinnati
There are various incentives for upgrading your traditional thermostat to a smart thermostat:
● Easy control with a mobile app. Manage the thermostat remotely via a mobile app like the easy-to-use option from ADT. Is it a little too warm while you're struggling to get some rest? Simply grab your smartphone and turn on the air without getting up. You can also inspect your property's temperature on your beach vacation, and tweak the temp to reduce energy usage if your house is empty.
● Set a schedule. Your smart thermostat can be configured with one or more schedules for your HVAC system. Set multiple temperature changes to best fit your lifestyle. Bring down the temp for bedtime, then raise it in the morning an hour or so before you wake up. You can even devise heating or cooling scenes for specific occasions -- for example a scene for when you're having guests over or one for when you use the fireplace.
● Lower utility bills by using home automation. An incredible advantage of using smart thermostats is they save money on your heating and cooling bill. You are able to effortlessly adjust temperature settings as needed based on seasonal changes, weather conditions, or specific times of the day. You won't throw money away treating the air within a vacant residence. In addition, by programming schedules, your clever new tool changes the temp automatically. Many utility services even offer incentives and rebates under specified circumstances.
● Use voice activation to manage your home. If you decide to install a smart thermostat in Cincinnati, you can also hook it up to work with a smart speaker device from Amazon or Google. This allows you to adjust the settings without stopping what you're doing.
● Connect your thermostat to additional home automation components. When your smart thermostat is integrated within an overall home protection plan, you can link all your elements into a unified network. This helps safeguard your house when disaster strikes. To illustrate, you might direct your thermostat to activate the ventilation fan when your smoke detector is triggered.
Get A Smart Thermostat In Cincinnati Today
If your standard thermostat falls short of meeting your needs, you should think about switching to a versatile "smart" model. They're sleek, easy to use, and offer substantial financial savings in the long run. It's also best when you connect it with a state-of-the-art home security system. Call us today at (513) 230-7397 or submit the form below to order your smart thermostat in Cincinnati.
Areas Served Around Cincinnati By Secure24 Your Local ADT Authorized Dealer